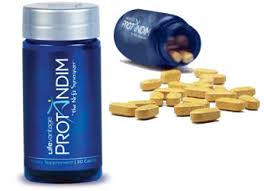 Does your immune system need a boost?
Do you feel sluggish?
Do you have inflammation and redness?
Many of my patients have had success with Protandim Supplements. Increased energy, reduced inflammation, improved digestive health, are all benefits of taking Protandim regularly.
What is Protandim?
Protandim is the only supplement clinically proven (in a peer-reviewed, human clinical study) to reduce oxidative stress in humans by an average of 40 percent in 30 days. Protandim is protected by U.S. patents and is the subject of a number of a number of peer-reviewed clinical studies. This patented antioxidant therapy is many times more powerful than red wine, oranges, blueberries, juices or other popular antioxidant supplements. Protandim works by increasing the body's natural antioxidant protection at the cellular level.
Inflammation is the cause of many chronic health conditions including heart disease and cancer and we need antioxidants to avoid developing these conditions. Inflammation can be caused by excessive stress, poor diet, a lack of the necessary vitamins and minerals, environmental toxicity, not drinking enough clean water, lack of sleep and lack of exercise.
Learn more: http://www.naturalnews.com/036722_inflammation_disease_prevention.html#ixzz2XYtWbejU Inflammation can be a response of a tissue to injury, often injury caused by invading pathogens. It is characterized by increased blood flow to the tissue causing increased temperature, redness, swelling and pain (for more information about inflammation, please visit the blog posts on http://www.Element5Acupuncture.com).
Protandim Active Ingredients
Milk Thistle extract containing 80% silymarin (from China)
Bacopa extract containing 45% bacosides (from India)
Ashwagandha root powder (from India)
Green Tea extract containing 98% polyphenols (from China)
Turmeric extract containing 95% curcumin (from India)
What are the benefits?
Anti-aging
Increased energy
Better sleep
Anti-Inflammation
Antioxidants
How should I take it?
Maximum benefits will occur when Protandim is taken with fish oil, omega-3 oil, avocado, nuts or other unsaturated fats as they help the body absorb the nutrients efficiently. All the ingredients are fat-soluble. Also, I recommend that you take Protandim before noon, as there are energizing qualities to the supplement and you may have difficulty sleeping if it is taken later in the day.
Please visit these pages for in-depth studies of Protandim and for info about inflammation.
http://undergroundwellness.com/protandim2/studies/
http://www.naturalnews.com/036722_inflammation_disease_prevention.html
http://users.rcn.com/jkimball.ma.ultranet/BiologyPages/I/Inflammation.html
http://healthletter.mayoclinic.com/editorial/editorial.cfm/i/163/t/Buzzed%20on%20inflammation/