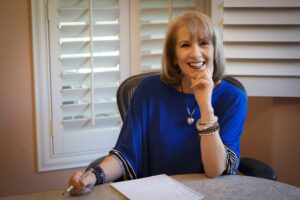 Dr. Stephanie Jordan is a licensed Oriental Medicine Doctor in Nevada and was also licensed in Acupuncture, and in Psychology in Florida for many years. She has been practicing Acupuncture and Herbal Medicine for over 20 years and is proficient in a multitude of modalities. Years of psychological training make her uniquely skilled to assess and treat Anxiety and Depression issues. Individualized treatment and assessment of each patient is vital to achieve the treatment goals that include not only physical health improvement, but also enhanced mental and spiritual well-being.
Functional Medicine has become a passion for Stephanie and she believes it provides a missing piece to today's treatment designs. Treatment plans are determined by results of laboratory testing which enables a very specific and individualized treatment plan to be developed for each person. The goal is for you to feel better with every visit. Coaching is an important aspect so that lifestyle changes become the primary healing modality instead of an overdependence on drugs.
Dr. Stephanie is also trained in Classical 5 Element Acupuncture in the style developed by JR Worsley. It is important to discern where within each individual there is physical, mental and spiritual distress. When this is treated properly, the individual becomes balanced and harmonious and experiences good health and a sense of all being right in the world.